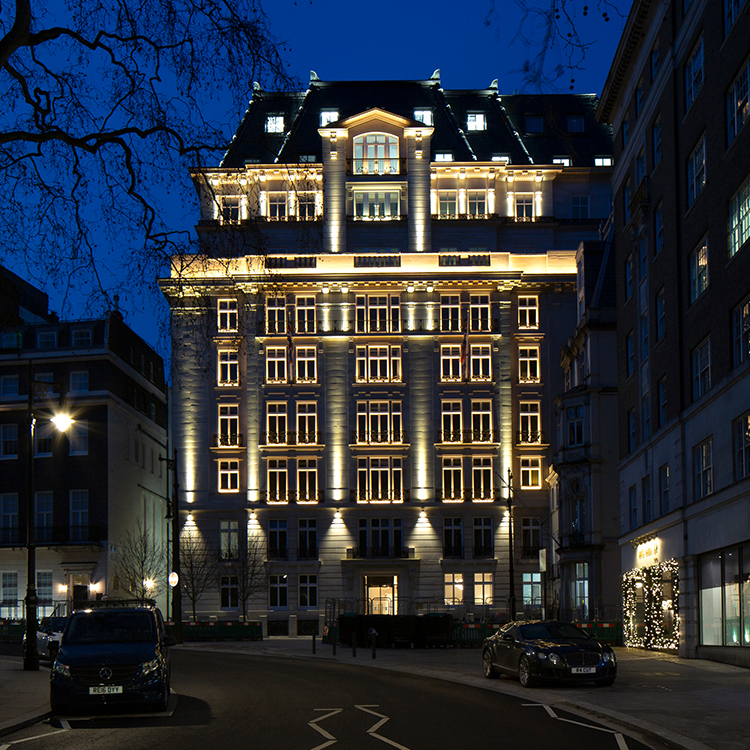 Originally established in 1910 in Iran, the gallery rose to prominence in the '20s when Soleiman Haroon (1890-1976) opened a second showroom in Alexandria, Egypt. In 1980 the gallery relocated to London, and Soleiman's youngest son, David Aaron, opened his own gallery on Berkeley Square in 1998.

David Aaron Ltd is now managed by the third and fourth generations of the Aaron family, with a showroom located at 25A Berkeley Square. The gallery specialises in Classical Greek and Roman, Egyptian, Near Eastern, and Islamic works of art, as well as important items of natural history, such as authentic large-scale dinosaur fossils.

The gallery annually exhibits at highly vetted international art fairs (including Tefaf, Masterpiece, Frieze Masters, Frieze Seoul, Fine Art Asia, Guardian Fine Art, among others) and over the past century has played an instrumental role in helping major museums and private collections acquire and research important antiquities. Notable sales have been made to The Metropolitan Museum of Art, J. Paul Getty Museum, Louvre Abu Dhabi, The Aga Khan Museum, David Collection of Islamic Art, Miho Museum, Glyptothek Munich, Yorkshire Museum, and Corning Museum, to name a few.

The gallery is also a member of IADAA (International Association of Dealers in Ancient Art) and ADA (Antiquities Dealers' Association).

David Aaron Ltd
25A Berkeley Square
W1J 6HN, London
UK

info@davidaaron.com
+44 020 7491 9588
Opening hours
Monday to Friday 9:30 - 18:00
Saturday & Sunday by appointment only
Entrance via Jones street